The international Workshop on Oxide Electronics celebrates its 25th edition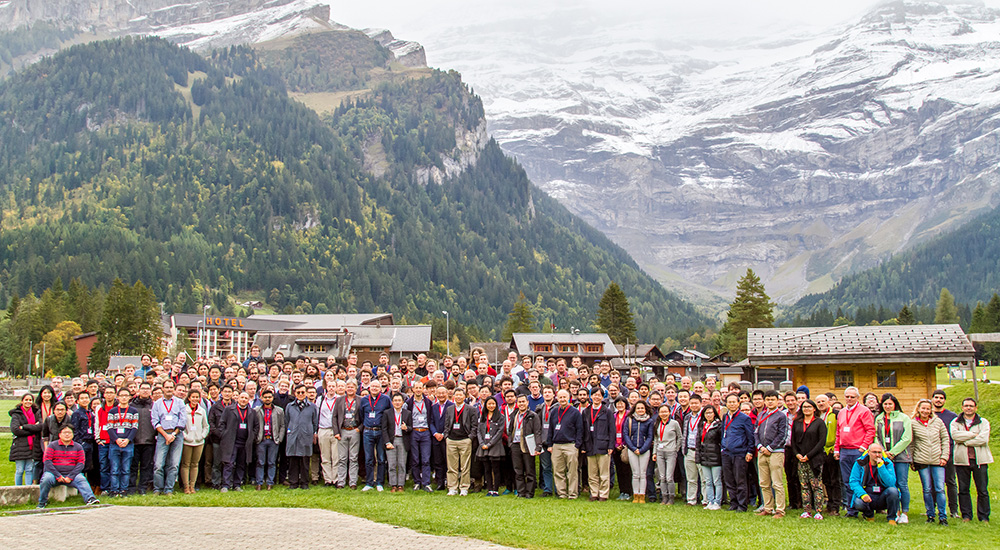 240 scientists – including MaNEP members – gathered in Diablerets from the 1st to the 3rd of October 2018 for the 25th edition of the international Workshop on Oxide Electronics (iwoe25.org).
Rotating each year between Europe, America and Asia, this meeting has become an important venue to discuss recent advances and emerging trends in the field of complex oxides. It provides an interdisciplinary forum for researchers – theorists as well as experimentalists – on understanding the fundamental electronic and structural properties and also on the design, synthesis, processing, characterization, and applications of (epitaxial) functional oxide materials.
This year the program was particularly focused on the breaking of inversion symmetry in heterostructures, on the spin-orbit coupling at oxide surfaces and interfaces and on the detection of topological electronic and magnetic textures in thin films. The beautiful scenery of the surrounding Alps, dressed in the colors of the fall and capped by a fresh sprinkling of early snow, was the ideal environment in which to celebrate this special 25th edition of the workshop.