Int. Conference Correlated Matter and Light – 2022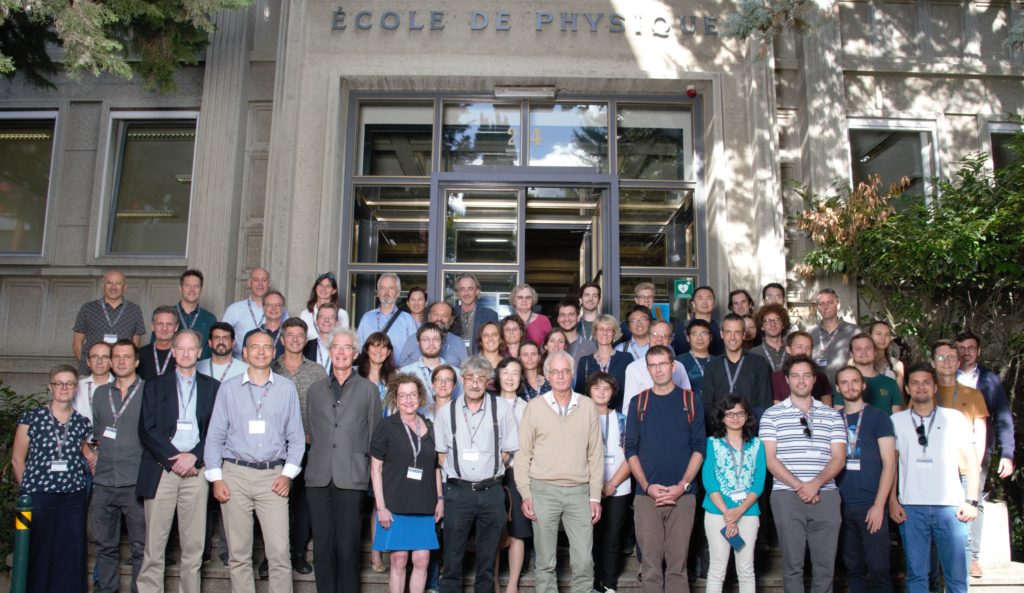 International Conference "Correlated Matter and Light – 2022" (CML22) took place on 7, 8 and 9 of September 2022 at the Department of Quantum Matter Physics (DQMP) of the University of Geneva. It covered various subjects of physics and spectroscopy of correlated quantum matter, in particular Fermi-liquids, superconductivity, charge-spin-lattice couplings, plasmon-polaritons, topological and low-dimensional materials.
32 talks and 25 posters were presented by distinguished and young researchers including many female scientists. More than 80 participants from Switzerland, Europe, North America and Asia came to Geneva personally, which created a near forgotten cosy atmosphere of pre-Covid era conferences. One of the goals of this event was to honor the retirement of Prof. Dirk van der Marel, a DQMP and MaNEP member, who has been one of the leaders in the spectroscopy of quantum correlated matter for 40 years.
A trio of Markus Muller (violin), Jacques Rougemont (clarinet) and Dirk van der Marel (piano) performed pieces of Mozart, Khachaturyan and other composers at the conference dinner, complementing organically the rich scientific program of CML22.