A new system for simultaneous Raman/SHG polarimetry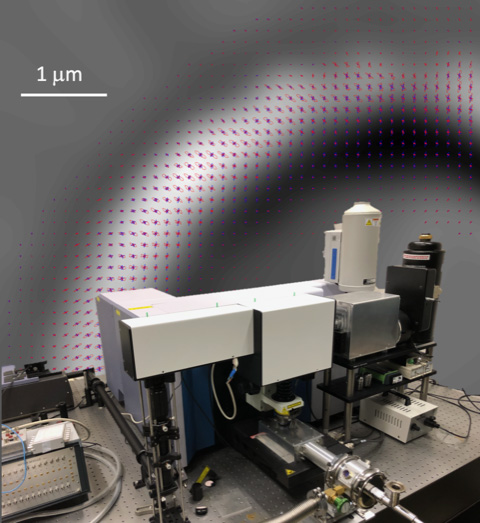 We developed a module for Second harmonic generation (SHG) using femtosecond laser excitation that can be easily adapted to standard Raman microscope. The system is designed to provide full control of input and output polarization for both Raman and Second harmonic and measures the two signals simultaneously. It allows to realize precise mapping of Raman/SHG polar responses and is sensitive enough to probe single atomic layer of 2D materials. Measurements can be performed from 5 to 2000 Kelvin, under high pressure up to 20 GPa or high magnetic fields up to 4 T.
Picture shows, in the back of the instrument, an example of a mapping of the SHG polarisation state across a ferroelectric domain wall of a periodically poled structure of LiNbO3. Resolution is about 400 nm.
For more information or to access the instrument, please contact Volodymyr Multian and Jérémie Teyssier, DQMP, University of Geneva.