MaNEP Newsletter n°45 - December 2022

Dear colleagues, dear members of the MaNEP association,


Here we are with a new newsletter at the end of this semester where it seems that life is slowly restarting (the pandemic seems for the moment to leave us alone which is certainly good news and a direct testimony on what one can do with the proper use of science – bio in this case). As you will see we have a wonderful newsletter showing that the MaNEP activities have been going strong.
There are many good news to report or to look forward to. The SWM workshop in August in Les Diablerets was a resounding success and it was a pleasure to re-discover after so many months pasted in front of a 2D screen the direct interactions and random discussions. This is how science must be done! In the same vein we are looking forward to restarting the MaNEP winter school. Unfortunately, despite the heroic efforts of the organizers the pandemic had forced us to cancel the 2022 edition. In January 2023 we will have the long awaited Saas Fee school taking place in presential form. Last but not least, MaNEP has a brand-new website where we all hope you will be able to find the information and see the latest news even more easily. Do not hesitate to explore and take it for a test run.


Of course, not all is perfect in this very imperfect world of us and several bad news, either worlds events or more personal ones, are still with us and affecting deeply our lives and those of colleagues and friends over the world. In this context it is sometimes difficult to move forward. A former postdoc once asked me "with the problems that is facing the planet now, how one can justify what we are doing". I think that the best answer is to carry on, do our fundamental and/or applied research, train the next generation of scientists and get those research results which might look like poetry today but might be useful tomorrow – the Nobel of this year is a fantastic example of that. This is in a great part with science, scientific way of thinking or scientific values, that we have the best chance to give an answer to those problems. Of course, this is at a horizon of 20 or 30 years (something often forgotten by people with a shorter timescale such as some politicians). The world definitely needs more scientists and to spread more the ideas of science! And I am proud that the MaNEP association plays its part in this.


As the holiday season is coming near, I wish the best to all of you and I am looking forward to seeing you all again full of energy and ideas for the brand new year 2023.


What's new ?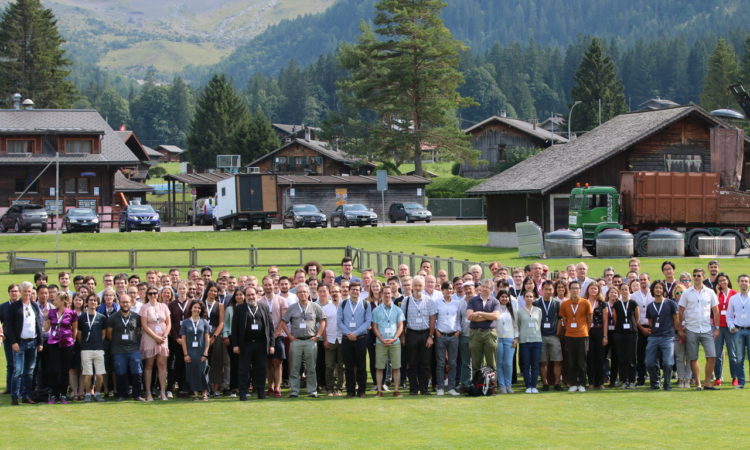 After a long absence due to the pandemic, more than 130 physicists and material scientists were happy to join the 13th edition of the SWM Conference in Les Diablerets, a key event for the Swiss quantum matter community.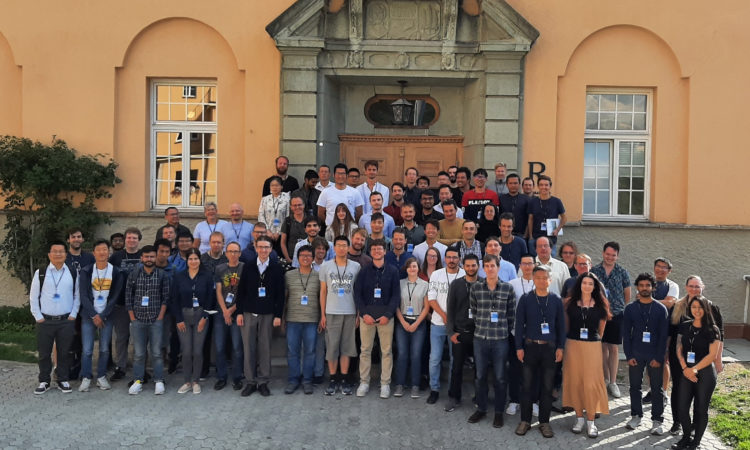 Close to 100 participants came together from 8–12 August 2022 for the 3rd PSI Condensed Matter Summer Camp 2022. The camp provides a forum for leading scientists to meet and discuss the fundamental aspects and open questions of current scientific interest.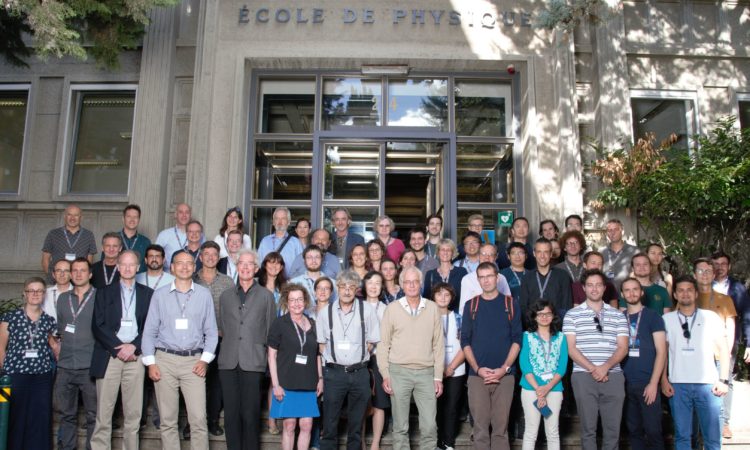 CML22 took place on 7, 8 and 9 of September 2022 at the University of Geneva.

It covered various subjects of physics and spectroscopy of correlated quantum matter, in particular Fermi-liquids, superconductivity, charge-spin-lattice couplings, plasmon-polaritons, topological and low-dimensional materials.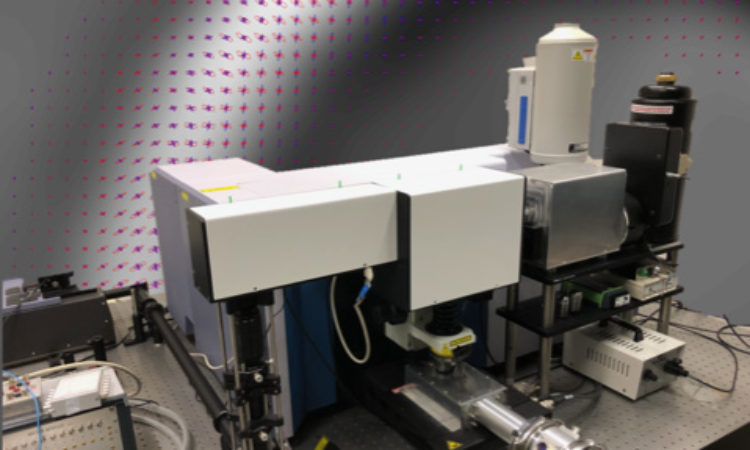 We developed a module for Second harmonic generation (SHG) using femtosecond laser excitation that can be easily adapted to standard Raman microscope. The system is designed to provide full control of input and output polarization for both Raman and Second harmonic and measures the two signals simultaneously.


Tilman Esslinger, ETHZ, has been recognised with an Honorary Degree from Heriot-Watt University for his pioneering experiments relating to ultracold atoms and optical lattices, which are helping pave the way for the implementation of quantum technology in a variety of sectors, including highly sensitive measurement methods and secure communications.


João Ferreira, UNIGE, received the Cogito grant for his project "Teaching quantum with |Hop>". |Hop> is an educational tool for quantum physics, both in the classroom and at home. João started developing this card game in parallel with his thesis, with the aim of explaining his research and filling some gaps in the wider science outreach community.


Antoine Georges, professor at the DQMP, UNIGE, at the Collège de France, and director of the CCQ, Flatiron Institute has been awarded jointly with Gabriel Kotliar and Dieter Vollhardt the 2022 Feenberg Memorial Medal for established work that has significantly advanced the field of many-body physics.


The 2022 Springer Thesis prize in the field of physics was received by Fryderyk Lyzwa, UNIFR, who completed his PhD thesis entitled "Phononic and Electronic Excitations in Complex Oxides Studied with Advanced Infrared and Raman Spectroscopy Techniques".


Aline Ramires, PSI, received the Nevill F. Mott Prize this summer at the International Conference on Strongly Correlated Electron Systems 2022. She received this prize "For her pioneering work for developing new models and innovative mathematical approaches for the description of heavy fermion metals and anomalous superconductors".


Louk Rademaker, UNIGE, received an SNSF Starting Grant over five years for his project "Quantum Matter with a Twist – The Interplay of Correlations and Topology in Moiré Materials".

He will be an SNSF Professor at the

Department of Quantum Matter Physics

, UNIGE, in 2023.




Tejas Singar, UNIGE, received the Best Poster Prize for his poster presented at the SNS2022 conference in Bangalore. The poster describes his scanning tunneling microscopy and spectroscopy study aiming at detecting and characterizing periodic charge modulations in Bi-2212, a high temperature copper oxide superconductor.


At the 2022 SPS meeting, held in Fribourg in June, Tom van Waas won one of the three best poster awards for the work started as a MaNEP internship student in the group of Prof. Hugo Dil, EPFL. The title of the poster is "Bayesian inference on electron-boson interaction from ARPES self-energies".


Fabian O. von Rohr, UNIGE, is the 2022 winner of the Werner Prize awarded by the Swiss Chemical Society. This award underlines the importance of his work at the intersection of chemistry and physics, to discover new materials with quantum properties at the macroscopic

level by using both physical and chemical design principles.




Work in the Network
Scientific perspective
By Atac Imamoglu, ETHZ
Moire superlattices in two dimensional semiconductors constitute a new platform for strongly correlated electron physics. Even though the first publication in the field appeared in 2020, a number of breakthrough results ranging from the observation of Mott-Wigner states to quantum anomalous Hall effect have already been reported. Electrical control of charge density as well as the periodic moire potential suggests that semiconductor moire materials provide an ideal platform for investigation of quantum magnetism.


By Claude Monney, UNIFR
In this recent publication, Geoffroy Kremer and coworkers observed an ultrafast modulation of the Rashba splitting in the electronic structure of the ferroelectric semiconductor GeTe upon photoexcitation.


By Tobias Donner and Tilman Esslinger, ETHZ
In our recent work we demonstrated how cold atoms are pumped through a synthetic crystal without having to apply an external periodic driving.


Discover more MaNEP Network's research and innovations trough other publication highlights.
Portrait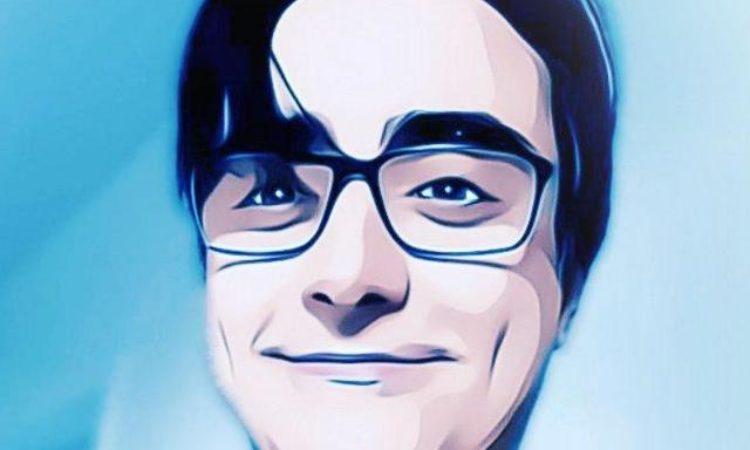 What have been the highlights of your research during these last years ?
The focus of my research is to control the properties of quantum materials by atomic scale synthesis and by shining light on them. Recently we have been particularly interested in synthetic quantum materials that show a lot of interesting properties: from superconductivity to strong spin-orbit coupling.


Upcoming events
January 15-20, 2023, Saas-Fee, Switzerland


(Photo credit: X. Ravinet /UNIGE, L. Windels/UNIGE, MaNEP, Renate Bercher, UNIGE, Heriot-Watt University, Adam Alexander, Simons Foundation, Swiss Physical Society, Andre Maurer,

Yang Zhang and Liang Fu

, UNIFR, ETHZ)

MaNEP Switzerland Network
24, quai Ernest-Ansermet - 1211 Geneva 4